I received the following from Joann, a music therapist in KS who owns Music Sparks and blogs at http://musicsparks.wordpress.com. She wrote:
Please talk about listing recommended products and if/how to get some payment % on this!
It's a great questions, JoAnn…and one I'm still working on myself! There are ways to make money online. Some people build their entire living based on an internet business. Others, like myself, are more interested in developing another income stream.
What I am about to share is based on my experiences only. I've done an extensive amount of reading, visiting blogs and forums, and trying to learn from others who make internet business their living. I by no means make a significant amount online (yet???), but some do.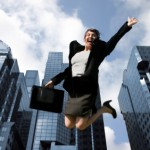 My hope is that by sharing this, it gives you ideas on ways to monetize your blog. And if you don't have a blog, these can be nice (and easy) ways for you to support your "small internet business" friends.
So here it is–a primer on making money online:
Advertisements
The first way is to sell advertisements online. The most popular, by far, is Google Adsense. You may have heard of them? The basic gist is that you allow Google to post advertisements on your site. These are targeted ads–the content of the ad would depend on what your blog was about.
I did Google Adsense for awhile (some of you may remember?) but took them off earlier this year. Why? For one, I never really liked how it disrupted the look and flow of my articles. But also because, in 6 months, I made…$32.68.
On the flip side, many program like Google Adsense integrates nicely with blogging platforms, like my self-hosted WordPress site. This makes it very easy to "set it and forget it." Once I got the ads going, I could forget about it and not do anything with it.
In summary:
Pros: Easy set-up. Can "set it and forget it."
Cons: Very little in return. Possibly lowers your credibility? (depends). Only get paid after your first $100—which can take awhile.
Affiliate Marketing
"Affiliate Marketing" is making a recommendation for someone else's product or service, then getting a commission off the sales. For example, I'm an affiliate for Aweber, an email marketing service. I use Aweber. I love Aweber. I highly recommend Aweber to anyone looking for an email marketing manager. See the colorful banner ad on the right-hand sidebar? If you click on that and start using Aweber, I will get a commission from Aweber for sending them new business.
This works because the link you put on your blog is "tagged" with an identifier for you. This link can either be a text link (like most of what you've seen in this article so far), a banner ad (like what you see on the right-hand sidebar), or an entire sales page (I don't have that). A reader clicks through your tagged link, purchases the product or service, and the company knows to send you a commission.
There are many, many programs through which you can become an affiliate marketer:
Individual companies

: Some companies allow you to sign up just for their program. I've found this is often true for web-based companies…email marketing managers (Aweber), web hosting services (Powweb).

Online stores

: Amazon also has a popular affiliate program. I like Amazon because, for all the books and CDs I recommend to you–I just include an affiliate link in that post. I'm going to link to the book/CD anyway, so adding an affiliate link is no extra work for me or for you.

Groups

: I don't think this is the technical term, but I use a company called Commission Junction (CJ). CJ manages affiliate programs for many other online stores (literally hundreds). Through CJ, I'm a affiliate for Audible and will, hopefully, soon be one for Woodwind and Brass.
I like affiliate marketing and plan to do more of it. The way I figure is that I write about these products and services anyway. If I use them and recommend them, I might as well include an affiliate link in my recommendation. It's a win-win.
Pros: It's win-win. Easy to set-up. No product development. Can be a "big" money maker (depending on your market and the type of affiliate program).
Cons: Sometimes requires applying to programs. Takes time to research. Takes time to put the links in correctly. May not be a "big" money-maker (depending on your market and the type of affiliate program).
Sell Your Own Product
Creating and selling your own product can be a great extension of your work and your personal brand. Generally, you can sell a physical or a digital product/service. Examples of physical products/services include: CDs, DVDs, books, in-person consulting. Examples of digital products/services include: ebooks, audio files (mp3s), video files, online consulting, membership sites.
I have a little more experience with selling products because I've been helping my husband with his music education site, Beyond the Notes (I'm in the middle of overhauling the website. You can check out the new site here. But please…don't buy anything yet!!!). We sell both digital and physical products. Digital products are great (I think) because once you set everything up, the "selling" of it can be completely automated. For example, once a person "buys" your ebook, most shopping carts will be able to email it automatically to your customer. No need for you to worry about shipping and fulfillment.
Generally, the nice part about having a product to sell is that, once you do the work to create the product, you can keep selling it over and over and over again. Plus, it's a great way to "re-package" your content and offer it in multiple ways.
Rachel Rambach, a music therapist who started Listen and Learn Music, is a great example. With the help of Michelle Erfurt, she published a songbook. It's beautiful and a wonderful way for her to both build her personal brand and offer her material in another package.
The hard part (I think) is getting it created in the first place. I have ideas for several different types of products, but it's been a challenge for me to create the time to get them fully developed.
Plus, you need to make sure you have all the "digital infrastructure" in place to handle online sales: shopping carts, merchant accounts, websites, etc. There are many, many cost-effective and easy program to use for this–but it will take time and money to set it all up.
Pros: Builds on your personal brand. A great way to "re-package" content. Once created, you can sell over and over again. Can be automated (if digital).
Cons: Takes time and effort to develop the product. Takes time and money to create "digital infrastructure" for selling. If physical, need to figure out fulfillment.
JoAnn–I hope this answers some of your questions. Again, these are all things I'm still learning about, so this is not a "from the expert" type article, but hopefully it will provide a starting point for you.
Oh! And you should check out. I highly recommend it;D
P.S. As a final note, be aware that some free blogging services (such as WordPress.com) may not allow you to sell anything through your site. Check into that before you get going.