I am not a very creative namer. I name songs things like "The Right-Left Song" or "The Oom-Pah-Pah Song." Even the titles of songs I've posted on this website are boring: "Watch and Learn: The Mirror Neuron Song," "The Neurodevelopment Song," and "The Namaqua Song."
Music may come easily to me. Making up names does not.
Which made it especially hard for me when creating my business name in 2006. Thinking of a name for a business is a big responsibility. You want a name that's easy to say, easy to remember, and maybe even expresses your personality and beliefs.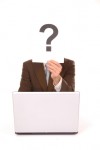 When looking at the business names others have used, I've noticed a couple of general categories. Their outlines below, with examples. I hope they help spark some ideas for you and your new business name.
Regional
Your business name can reference an area where you live, which can be a great option if you want to attract local clientele. Coast Music Therapy is located in San Diego (Get it? Coast. Beach). Summit Music Therapy, Peak View Music Therapy, and Rocky Mountain Music Therapy are in Colorado and reference the mountains. Midwest Music Therapy is in Missouri. Referencing a location can be a great option–unless you move and take your business with you. Coast Music Therapy doesn't have the same draw in Columbia, Missouri.
Name-Sake
Using your name can be an easy way to create a personal brand through your business. My first music therapy business was called KMS Music Therapy (with KMS being my initials at the time). Erfurt Music Therapy also comes to mind. In fact, many highly recognizable business names use this technique: Johnson & Johnson, Lockheed Martin, and Trump jump to mind. Look at the law firms and dental practices in your town. They often use their last names in their business name.
Profession-Related
In the music therapy world, many of our businesses reference music. Cadenza Music Therapy and Metric Music Therapy come to mind. And to take it a step further, many not only reference music, but also the therapy part of our work. Rehabilitative Rhythms. Sound Health Music. Healing Sounds Music Therapy. I don't know if this is a common practice outside of our profession, but many music therapists take advantage of words and ideas associated with our field.
Combination
Then there are businesses that incorporate more than one element, or that don't fit in any of the categories above. I chose Neurosong Music Therapy Services because I wanted a combo that emphasized the brain (neuro) and music (song). Another example is Music Therapy Connections, which suggests the action of connecting to others. My internship was at MusicWorx of California, a brilliant name that incorporates 1) the idea that "music works" in therapy, 2) a regional association, and 3) the "rx" spelling references medical prescriptions (By the way, if you go to the Musicworx site, you'll see a picture of my former intern ID badge on the homepage).
Some other points to consider when creating your business name:
Make it easy to spell

. I didn't do this with Neurosong. People don't know how to spell "neuro" and it's a hard word to understand over the phone. I have to spell it for people all the time–and even then half the time it's wrong! So even though I really like the name, I would take "spell-ability" into account if I create another business down the road.

Make it short and sweet

. One thing I like about my business name is that, even though technically "Neurosong Music Therapy Services" is quite long, it can easily be shortened to "Neurosong" while still maintaining an identity. Same with "Musicworx of California," which can easily be shortened to "Musicworx."
If you have other ideas or suggestions for people looking to create a business name, leave a comment below!