Spirit (n): The principle of conscious life; the vital principle in humans; an attitude of principle that inspires, animates, or pervades thought, feeling, or action
I believe the human spirit is beautiful. I believe in the inherent good in all people.
I see it in the eyes of the grandmother, raising her grandson, who struggles every day but remains committed and loving to the boy.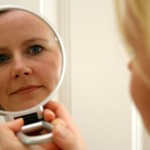 I feel it when a woman, sick and dying from cancer, is able to offer support and guidance to a struggling friend.
I witness it every time a patient is brave enough to cry.
I perceive it when a little boy brings his sister a toy and when she hugs him as he cries.
I know it when a teenager listens to his friend share a challenge and nods his head in agreement.
I spot it in the child, scarred by years of abuse, who tries to comfort an angry peer.
I notice it in the determination of a parent who will do anything and everything to give her son the treatment and care he deserves.
I believe the relationships we have are vital to our spirit. They are extensions of ourselves, of who we are, and of what we offer.
I have faith in our spirit. I believe we are good.