One of the joys of starting something new is not knowing where it will take you. Inevitably the direction you initially thought it would take ends up morphing into something a little different.
It's happening with this blog. I initially thought this blog would be more sharing about music and music therapy. But I've started to receive more and more questions about the private practice side of music therapy. It seems people are hungry are that information.
Time for the first-ever Music Therapy Maven series.
About the Private Practice 101 Series
Today's post starts an eight-week series where I will walk you through the steps of what needs to happen to get your private practice up and running. I won't do the work for you, but I will help you get you started in the right direction. Starting a private practice requires you to roll up your sleeves and get a little dirty. But it doesn't have to be scary.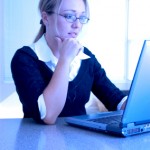 You've already seen several different articles on this blog related to starting and running your own private practice:
But this series is different. I will systematically walk you through the steps and thought processes you need to do to get your practice up and running. Not only that, but each week you'll have a list of action steps you can incorporate immediately.
Private Practice 101 Overview
The topics you'll learn about include:
Finding professional support–Accountants, Lawyers, Administrative support
Getting paid–Invoices and grants
Creating your Paperwork–Documentation, Policies, Assessments
How to Market–Nurturing Your Business Relationships with the Right Tools
And more!
So let's get started…
Part 1: What Do You Want?
I won't lie to you. Starting a private practice takes work and it takes time. You won't be a success overnight. You will get frustrated and you will have to do things you don't feel like doing.
That said, going into private practice can also be tremendously rewarding. For example, you have enormous flexibility. You have the ultimate control over your professional life, what you want to do and what you don't want to do.
It's also rather amazing to go through the process of creating something out of nothing. Of  starting with an idea and developing it into something tangible and worthwhile.
Deciding to go into private practice is your first step. But it's also THE most important one and should take some careful thought and consideration.
You need to sit down and think about why you want to start a private practice. As with any job, there are pros and cons. Your list of pros and cons will be different than my list of pros and cons–you just need to make sure that, for you, the pros side of starting a practice outweighs the cons side.
I cannot emphasis the importance of this step enough. This is what will carry you through the challenging times (and there will be challenging times). But if you have a clear vision for what you want and a clear understanding of why you want it, those challenging times will be easier to maneuver.
Action Steps
This week's action steps are easy. Sit down with a pen and paper. Draw a line down the middle of the paper. On the left side, write "PROS" and on the top of the right-hand column write "CONS."
Now spend 30 minutes (or more) thinking of and writing down a list of pros and a list of cons for starting your own private practice:
Try to imagine how this will impact your finances, your time, your home life.
Think of the tasks involved: bookkeeping, invoicing, marketing, taxes, documentation, scheduling, equipment. What parts will you love doing? What will you hate doing? What might you not mind doing, even if it's not your favorite thing?
Visualize your overall purpose for starting a private practice. How will this enrich your life?
Make sure to answer this simple question: Why do you want to start a private practice?
It's really important for you to go through the step of writing this down. There's something about writing these things down that takes it out of your head and makes it more concrete and tangible.
BONUS ACTION STEP: As a bonus, share your list (or a summarized version of your list) in the comments section in this post! Sharing with others
NEXT WEEK: Next Tuesday, we'll cover who you'll need on your business team. You can't know it all–nor do you need to. These people will help.