A large percentage of board-certified music therapists are self-employed, yet few universities offer training in starting and managing a business. This leaves the music therapist to "learn on the fly," reading books, searching for information online, and learning through trial and error.
Part of the mission of the Music Therapy Maven blog is to provide information about running a small business in the hopes that it helps some (or many!) new and seasoned professionals interested in starting their own practice. Although we already had a guest author discuss important points to consider before starting out, this post will offer more specific items to do to get your practice up and running.
Basic Therapy Practice Definitions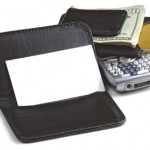 I have always wondered…am I self employed? Do I have a private practice? So we start with some basic definitions:
Self-Employed. When you work for yourself, either as a freelancer or as the owner of your own business.
Private Practice. The work of a professional practitioner (e.g. a doctor, lawyer, or music therapist) who is self-employed.
So it seems that the answer, for myself and I would imagine MOST other music therapists running their own business, would be "yes". I am both self-employed, even though I have other music therapists who work for me, and in private practice.
6 Steps to Start Your Therapy Practice
So are you interested in starting your own private practice? Based on my experience, there are some bare necessities you will need to have lined up before opening shop. These are the essentials, the bare minimum needed before you start seeing clients:
Choose a Business Structure. There are several options available: sole proprietorship, limited liability company (or LLC), a corporation (S-corp or C-corp), partnerships, or non-profit. Defining each type of structure is beyond the scope of this post, but you can find a wealth of information online. The type of structure will affect your legal status, taxes, and the protection of your personal assets; it will also affect how much money and paperwork will go into starting your business. Consult an accountant and a lawyer (see #5 below) to help you choose what structure will best meet your needs.
Register your Trade Name. In Colorado, the minimum you need to start a business is to register your trade name with the Secretary of State. It costs about $25 and can be filed online. Make sure you check your state's rules.
Organize your Accounting. You will need an accounting system, a way to invoice, keep track of income and expenses, and a system for reconciling your bank account. There are a variety of beautiful, easy to use electronic systems (I currently use Quickbooks for Mac, but have also used Quicken). But you can also use the old-fashioned paper and pen route as a way to start simply, or to simply save money. That is how I started and became a fan of Dome products.
Open a Business Checking Account. I would highly recommend you do this. Start keeping your business and personal accounts separated from the beginning. Most banks have a free business checking account option. Open one.
Befriend an Accountant. Befriend a Lawyer. Okay, so you don't really need to be their friends, but the subtleties of state laws can be confusing. So it's a good idea to have a professional be available to answer questions and advise you. It's not always cheap, but it is worth it and will make your job easier in the long run.
Plan Your Time. Okay, so this is not really something you need to have in place, but your do need to know that you will need to build in time to manage your business. This means taking care of bookkeeping, taxes, marketing, customer communications, documentation, and a host of other tasks. You will need to build in this time in your fee structure, so be aware of this from the get-go.
Now this is just the absolute bare minimum you need to get your private practice up and running. There is a lot to learn as a business owner and a lot of wonderful resources out there for you. But if you are self-motivated, organized, like to be challenged, and have a vision, then there is nothing that can stop you!
If you are in private practice, what did you need to do before opening your doors? Is there anything that needs to be added to this list?