Thought I'd put myself out there and try something new and different.
There are lots of great blogs I enjoy reading. Music therapy blogs. Science blogs. Business blogs.
I recently read a post that described a blog sponsorship experiment hosted by the guy behind World's Strongest Librarian. And I thought: Why not?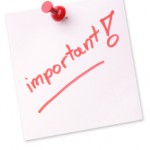 As you know, the Music Therapy Maven recently celebrated it's one-year anniversary! So to help celebrate (and help engage us all a little bit), I thought I might try one of my own.
Here's the basic gist: I'm going to open up some sponsorship spots on the Music Therapy Maven for anyone who'd like free advertising space for the month of April. I'll be posting up to four 125 x 125 banner ads on the right hand sidebar, similar to what you see under "Services I Recommend." But more prominent on the page.
Here's What You Need To Do
Anyone who wants to apply can. No matter how big or how little your business is–all applications are welcome.
If you're interested, email me the following with "sponsorship contest" in the subject line:
Your url
A short description of your blog/business
One paragraph of something you're doing (or something you've done recently) that excites and inspires you
Why you're interested–Why should your ad be chosen?
By the end of March, I'll pick up to four sponsors. Your ad will be published, free of charge, for the entire month of April. Your only task, if you are chosen, is to send your a 125 x 125 ad to be displayed.
Anyone has a chance to win! I look forward to reading your applications.