If you follow me on Twitter or are a fan of Neurosong on Facebook, you already know I have some exciting news to share with you.
Last December, a reporter from our local paper, the Fort Collins Coloradoan, contacted me. He had stumbled across my website, and thought a story on Neurosong and music therapy would make for an interesting article.
Things went from there and the "interesting article" turned into a substantial Sunday feature story in the business section! The reporter, David Young, wrote not only about our work, but about music therapy in general and the wonderful training program at Colorado State University.
You can read the article by clicking here. I'd also highly recommend you watch the video. It's only 4 minutes long and features one of my music therapists working with a client!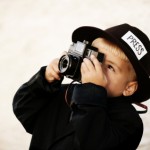 P.S. If you enjoy this blog, sign up for the FREE monthly newsletter. Sign up now and you'll also receive a copy of the Music Therapy Maven's Productivity Primer ebook. Simply enter your name and email below to get started:

Note: I value your privacy and will never send you spam nor will I share/sell your email address.