I've packed my bags, the car's filled with gas, the kids are excited. Today I'm heading to Kansas City.
This is my third year serving on the Exam Committee for the Certification Board for Music Therapists (CBMT). I'm heading to an intense three-day meeting to talk stats, music therapy practice, and theory with a roomful of intelligent, thoughtful, (and sometimes opinionated) music therapists.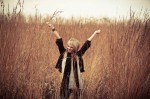 I love it!
The CBMT is a national organization responsible for our board-certification process (for the MT-BC credential) and our continuing education. It's a very involved system that includes various committees that meet throughout the year. The CBMT is accredited (e.g. regulated) by several national associations, so the work they do is valid and legit.
Music therapists are directly involved in the CBMT committees that shape our profession. These committees include the:
Practice Analysis Committee. Every five years, a group of music therapists get together to look over our profession and how it's grown. Surveys are conducted and our Scope of Practice is analyzed. (The Scope of Practice outlines the procedures and actions a board-certified music therapist is permitted to take.) The work this committee does determines the direction of our education requirements for the next five years.
Exam Committee. This is the committee I serve on. We get together once (sometimes twice) a year to review and create new test items for the national board certification test. These items are tested extensively (with the help of an independent body, Applied Measurement Professionals), and reviewed and edited by us multiple times before they make it on the test.
Continuing Education Committee. Having the MT-BC credential requires you maintain it through continuing education. This committee is responsible for administering and monitoring our continuing education program.
Board. The Board oversees the overall business and administration of CBMT. They establish all the policy for our credentialing and recertification processes. They make the rules, the committees enforce the rules.
If you are not a music therapist, then know that any music therapist who has the MT-BC credential has passed a rather extensive testing and recertification process. You can trust our credential.
If you are a music therapist, I HIGHLY recommend you volunteer on one of the committees! I don't feel like it's recognized enough–volunteering with AMTA at a state, regional, or national level is more visible–but it's been some of the most exciting, stimulating, and challenging work I've been involved in.
And the best part is, you don't have to have years of experience before serving on these committees. In fact, each committee is crafted to mirror the demographics of our profession. So committee members includes those with just a few years of experience (me) to those with dozens of years of experience.
P.S. If you are interested in serving CBMT, go to www.cbmt.org and fill out the "Willingness to Serve" form. You'll find it when you click on the "Volunteer for CBMT service" link.
You won't be disappointed.