Darren Rowse at Problogger gave his readers a challenge to write our own "bloggers to watch in 2010" article. It seemed like fun (and is different from posts I typically write), so thought I'd take the plunge.
These are music therapy bloggers (professionals and students) I follow and whose blogs inspire, entertain, and educate. Here they are, in no particular order:
Top 6 Music Therapy Bloggers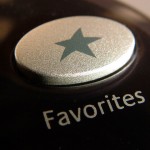 1. Rachel Rambach is a music therapist in Springfield, IL. She works full-time at the Hope Institute with children with multiple disabilities and maintains a private practice. Plus, she runs the awesome blog Listen and Learn music, where she posts her original music (including lyrics AND audio). Her blog is infused with her personality and it'll be fun to watch her as her blog grows and expands.
2. Daniel Tague is currently pursuing his doctorate in music therapy. He posts lots of useful, concrete information and tips on his blog, Music Makes Sense–music strategies you can use, links to research of interest, and his commentary and insights on the field. This is the most academic blog of the bunch.
3. I have yet to meet Erin Breedlove in person, but I've connected with her frequently on Facebook. She's a new music therapy student and is VERY passionate about her new-found calling. Erin runs the blog Empowering People and Changing Lives, which is meant to do just what it says. Keep on eye on Erin–she's full of drive and will make her mark in the field.
4. Roia may not post often (she had 39 posts in 2009), but when she does it's insightful, thought-provoking, and genuine. Her posts on the Mindful Music Therapist are based on her feelings and observations as a therapist and it's always a pleasure to be a part of her journey.
5. Michelle Erfurt is a music therapist in Florida with big ideas to help other professionals and students. She founded The Music Therapy Tween, named such because she's not quite a newbie, but not a full-fledged experienced professional. As with Roia, Michelle does not post often, but she shares her personal journey and it's from the heart.
6. I can't believe I forgot this one! My original list did not include Matt Logan, but it should have. Matt launched the Music Therapy Source in November 2009. He's a brand-new therapist and it's a brand-new site, but so far Matt has included quite a variety of posts: guitar lesson videos, interviews, research announcements. Plus there's an international focus in some of his materials, which is unique. I think we'll have a lot to learn from Matt.
Who Would Go on Your List?
These are the six music therapy bloggers that made it on my radar this year. But I know there are others out there.
Share who you think are the bloggers to watch and why. Maybe they'll make it on the list next year!