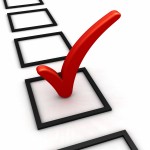 You may know that I am active on Twitter. I usually use a desktop application (Tweetdeck…it's wonderful AND free!) and have a search column set up that searches for the words "music therapy."
I've noticed something interesting while perusing the search results. Most of the tweets that pop up say things like:
"Deep thoughts. Music is therapy indeed"
"Wants my ipod…I need music therapy!"
"Thanks for your music. It's the best therapy for me"
"I feel the same way about music. It can be a great source of therapy for me"
"Trying music as therapy to get the nonsense out of my head and fall asleep"
You get the idea? It seems that many people use music "as therapy." But what exactly does that mean?
So last night I tweeted: "Complete the following: I use music when I…" Friends commented on both Twitter and Facebook, saying "I use music when I…"
So now it's YOUR turn to answer the  question: How is music YOUR therapy? So please take a minute and fill out the following survey.
NOTE: there are two questions. Please click "next" to access question 2, then "submit" to submit your answer.

Thank you for your time! Results will be posted soon.