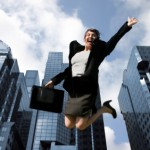 It's been a busy week for me and my blog. I've been working on several new projects that I hope will benefit you. Here's the brief run-down:
New Project 1
First (this one's primarily for music therapists and music therapy students), I am developing a series of courses designed to help and support you. I have some ideas of what they will look like, but I'm more interested in what would really help you.
So instead of jumping in a creating what I THINK will help you, I've created a short survey to get your input.
If you are a professional (or student!) music therapist, would you take a couple minutes to fill it out? Click here to get started. I am very grateful for your help!
New Project 2
The internet is a wonderful place. One of the best parts is how it connects you to people you may have never met before.
Last year, I met music therapist Rachel Rambach (who blogs at www.ListenLearnMusic.com) and Michelle Erfurt (who blogs at www.MusicTherapyTween.com). We've been getting together on Skype about once a month, bouncing ideas off each other and just being there for professional support.
What I'm really excited about, though, is this new project we are working on. I can't tell you about it (yet!), but we'll start sharing it with you soon. I think you'll like it.
Blog Updates
Blog updates? What blog updates?
Hopefully you haven't noticed any changes, but I have spent LOADS of time over the past 4 days moving my blog from one server to another. It's a much bigger project than I expected! But, after some stress, sweat, and tears (and a rather patient husband), I think it's finished!
The biggest difference you may notice is in the address bar above. Before, when you'd type "www.musictherapymaven.com", it would direct you to another url, "www.neurosong.com/KimberlysBlog." Now, everything stays at the original url–including links to articles and other pages within the blog!
So, in a nutshell, a bunch of technical stuff happened this weekend that I'm quite proud of…but that really won't make much difference in your reading pleasure.
In closing…
Thank you, as always, for tuning in and reading the Music Therapy Maven. I keep this going because of you–your comments, your FB inquiries, and your direct emails. You are always free to contact me. I always welcome hearing from you.