Wow! I can't believe that we are in week 7 of our 8 week Private Practice 101 series! Thank you all so much for being with me on this journey and for sharing your questions and comments. You've helped make this inaugural series a success!
Last week, we talked about the marketing process and why it's important. This week, we'll outline some of the marketing tools you can use.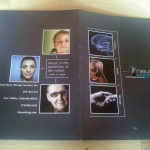 One point to make about your marketing tools: use what will resonate best with your clients. I find that, generally-speaking, healthcare and education are slower to catch on to technology than the business world. So, whereas some professions may be able to use mostly digital marketing tools (e.g. social media, websites, etc.), we need to have print materials available as well.
I've already written about many of the tools listed below. So, where appropriate, there are links to other articles in Music Therapy Maven that will supplement the information provided here.
Without further adieu, and in no particular order, here are some of the marketing tools you can consider:
If you have any other ideas or suggestions for other marketing tools, please share them with us all by leaving a comment in the box below!
NEXT WEEK: Next week is the last week of our Private Practice 101 series. I can hardly believe it! We'll be covering some miscellaneous topics and to-dos to consider: clinical space, staying organized, insurance, etc.
Disclaimer: The links for Powweb and Aweber are affiliate links (click here to learn what that means). But they're also services I use and love and feel very comfortable recommending to you!