For the past two weeks, we've delved into the "father of music therapy," Dr. E. Thayor Gaston. Guest writer Anita Louise Steele, music therapy professor at Ohio University, shares her memories of Dr. Gaston the teacher, Dr. Gaston the mentor, and Dr. Gaston the man.
This article concludes the three-part series:
Remembrances of Dr. E. Thayer Gaston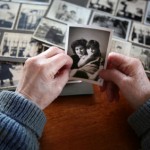 I also remember that there was a gentle and social side to Dr. Gaston.  I recall he had the graduate students several times at his home.  If I remember correctly, not only did he have a family but he also grew roses (like my own father).  Somehow at the time, I found it hard to realize that he was in his 'away from school life' not unlike other less vilified people I had known.
Dr. Gaston took a strong and enduring interest in his students.  Though I did not know it at the time, he made several trips to Cleveland, Ohio to deliver lectures on the subject of music therapy.  The impact of these lectures contributed greatly toward creating in this arts-friendly city an open door through which music therapy would enter.  Soon after his lectures, The Cleveland Music School Settlement (CMSS) put into motion a plan to raise the money necessary to begin the first community based music therapy service program in the country.  When asked who could take the position at CMSS and develop such a program, Dr. Gaston suggested me.  I had already made plans to interview at a community school of the arts in New Haven, Connecticut however when Dr. Gaston pointed me in the direction of Cleveland, I went.  Dr. Gaston somehow knew that this was an organization in which I could be nurtured and could mature as I developed the community based service to private families and to agencies in greater Cleveland area.
My relationship with Dr. Gaston was far too short.  During my beginning years in Cleveland, I wrote to him from time to time to tell him of how things were going.  There was one letter; however which he did not receive.  This was the letter that was returned to me with the word "Deceased" written in large red letters across the name and address.  It was a shock to receive the news of his sudden death in this manner and to realize that this awesome individual was gone.  I soon realized however that he had given me the underpinnings to be successful in the career I had chosen.  I frequently think of the values he instilled in me and others which have far surpassed his lifespan and have influenced the field of music therapy as it is today.  I will close this little journey into the past with several favorite Dr. Gaston quotes from Music in Therapy:
"Music is not mystical but it is mysterious."
These quotes have meant more and more to me the longer I am in the field.  I hope Dr. Gaston is listening…
I want to again thank Professor Steele for sharing her memories of Dr. Gaston. They are priceless.
If you enjoyed this series, let me know by leaving a comment below. And if you have an idea for writing your own guest post, email me directly.