Last month, I heard fellow music therapist Janice Harris interview Professor Anita Louise Steele on her podcast, The Music Therapy Show with Janice Harris (to listen to the interview, which I recommend cause it was a good one, click here).
They touched on a number of topics, but what struck me the most was when Louise talked about the importance of understanding our history. A knowledge of where we've been as a profession can only serve to guide us towards our future.
I couldn't agree more.
You can't talk about the history of music therapy in the US without mentioning Dr. E. Thayer Gaston from the University of Kansas. Dr. Gaston was a pioneer in our field, the Thomas Jefferson of music therapy. He was instrumental in helping form our first professional organization in 1950 (the National Association for Music Therapy, or NAMT), started the first graduate program in music therapy at KU, and wrote the first music therapy text, "Music in Therapy," in 1968.

I've read about Dr. Gaston in books and heard of him in lectures. But Professor Steele studied under him and got to meet the man himself.
In this three-part series (parts two and three will be published over the next two Tuesdays), Professor Steele brings Dr. Gaston to life and tells us more about the man.
Enjoy.
Remembrances of Dr. E. Thayer Gaston (Part 1)

by Professor Anita Louise Steele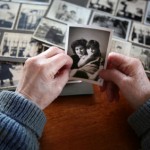 I certainly did not know Dr. Gaston as intimately as a number of other students who preceded me at the University of Kansas however I am happy to share what I do recall as well as the impact he made on my professional life.  It was in Lucerne, Switzerland that I received a telegram from my parents indicating I had been accepted into the music therapy graduate program at the University of Kansas.  Dr. E. Thayer Gaston, "the father of music therapy', had obtained funding from the National Institute of Health (NIH) to provide student stipends and faculty salaries to prepare twenty-five registered music therapist (the original  credential earned) for the master's degree.   The graduate program was rather unique at the time.  The plan alternated semesters between classes work on campus and supervised clinical work and research at a training and research center for individuals with developmental disabilities located two hours south of Lawrence.
Looking back now, I recognize Dr. Gaston as a true visionary.  He realized that although the clinical effects of music therapy might be obvious to many, a research base was critical to the advancement and acceptance of the field.  Thus it was that I found myself in late August of 1964 in Lawrence, Kansas.  I was excited about this new challenge but more than somewhat overwhelmed by the prospect of studying under the Dr. Gaston.
My prior information about Dr. Gaston came from Dr. Donald E. Michel my instructor at Florida State University and himself a former student of Dr. Gaston.  Dr. Gaston was a trumpet player who was first headed toward a medical degree but along the way his love of music and curiosity in the connection between man and music lead him toward a career in music.  These interests ultimately resulted in his decision to work toward getting the field of music therapy into gear.  Actually, I was among those making up the third generation of students, and among the last students, whom Dr. Gaston taught.  A man of small stature, Dr. Gaston had a rather stern demeanor and piercing eyes that could see right through to the heart of a matter and 'size up students' very quickly.  He sported a mustache and always wore a suite and bowtie.  Dr. Gaston's presence in the classroom was always very scholarly and he demanded the same of his students.  I do not recall his smile, though I know he did smile, but I do recall so much of what he taught me and the support he gave me in the three years I knew him.
Next week: Louise meets Dr. Gaston and remembers a "teaching moment" (plus the migraine that accompanied it)
7K2U6PWPXTKA
If you enjoyed this post, then sign up for the newsletter! You'll receive 1-2 free newsletters a month filled with additional articles, tidbits, and useful information for you. Simply type in your name and email below, then click "Subscribe Now" and you're set!