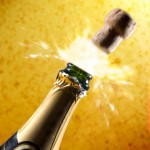 I can't believe it–this is my 100th blog post! Thank you all so much for reading my blog, for your comments, your support, and your questions. I keep this going because of you.
My very first blog post was published on February 13th of this year. It's been fun to watch the growth over the past 10 months. And as long as you keep reading, I'll keep writing!
Now to celebrate 100 posts, here are links to what you'll find deep within the archives of the Music Therapy Maven:
Most Popular Posts
How to Become a Music Therapist
71 Things Everyone Ought to Know About the Brain
A Song of Dedication for a Time of Change
7 Simple Ways to Calm and Angry Child
Crossing the Midline: What's the Big Deal?
What is Music Therapy? (The Video)
Sympathy v. Empathy: Which Should a Therapist Have?
How to Tell the Difference Between the Helping Music Professions
Therapeutic Relationships and Treatment Protocols: Can You Have It All?
Music and the Brain
The Neurodevelopment Song (video)
Let's Start at the Neuro-beginning
On Attention, Plasticity, Learning, Individuality
On Private Practice
How to Start Your Private Practice: The Bare Necessities
7 Marketing Tools for the Private Practitioner
Payroll Taxes Simplified, Part I
And just for kicks…here's my first post ever:
Music and Business and Research, Oh My!
7K2U6PWPXTKA
If you enjoy the Music Therapy Maven, then sign up for the newsletter! You'll get even more of what you like most about this blog, but sent directly to your email inbox. Simply type in your name and email below, then click the "Subscribe Now" button to get started: