I hadn't planned on doing a social media advocacy month update this soon. In fact, it was my intention to post one new article a week this month. But my intentions have changed…
…and here's why:
My Reasons
Musician Ben Folds has been an ardent supporter music therapy, even accepting an invitation to participate at the 2012 Arts Advocacy Day. What we didn't know? That he would deem this week #FollowMTWeek on Twitter! Not only has he started following music therapy tweeps (including yours truly!) but he has been sharing facts and tidbits about music therapy on his Twitter and Facebook feeds. Thank you Ben!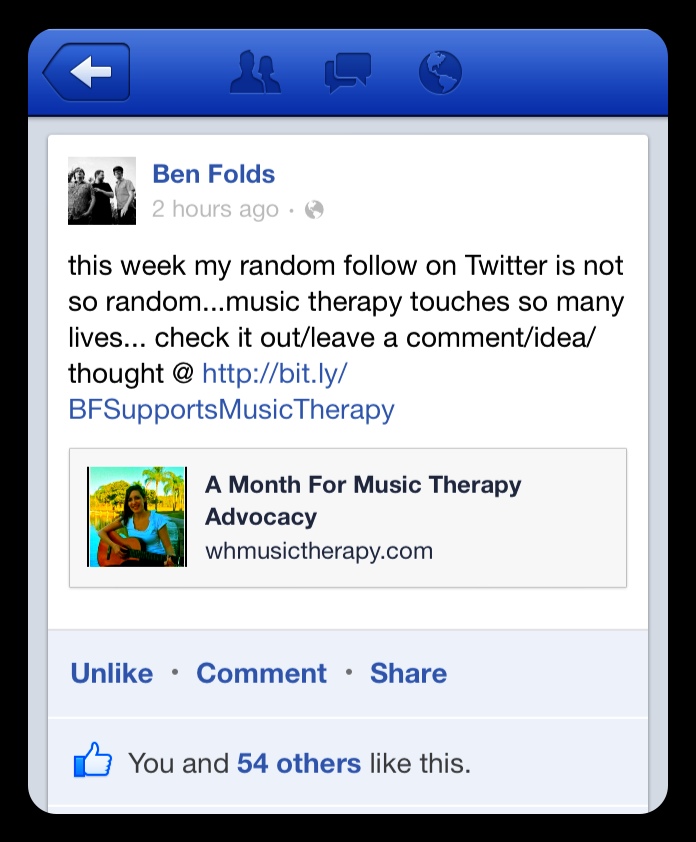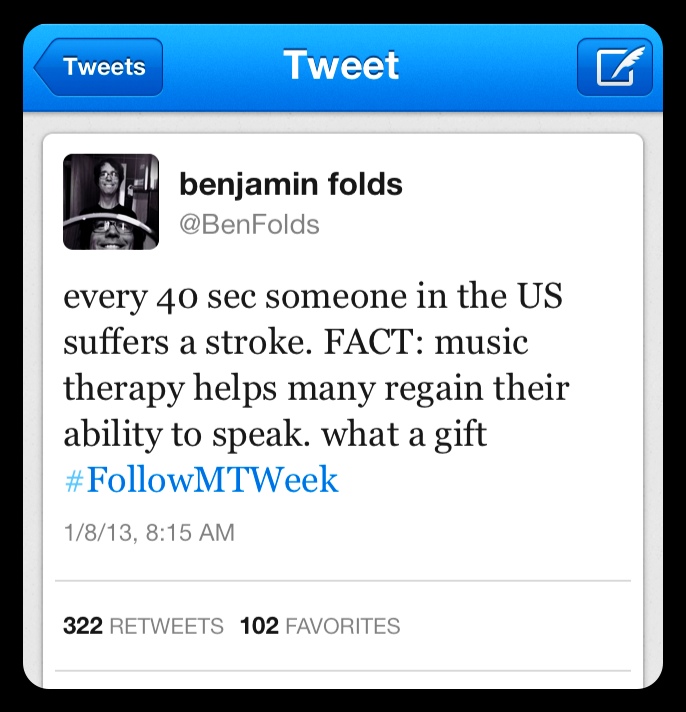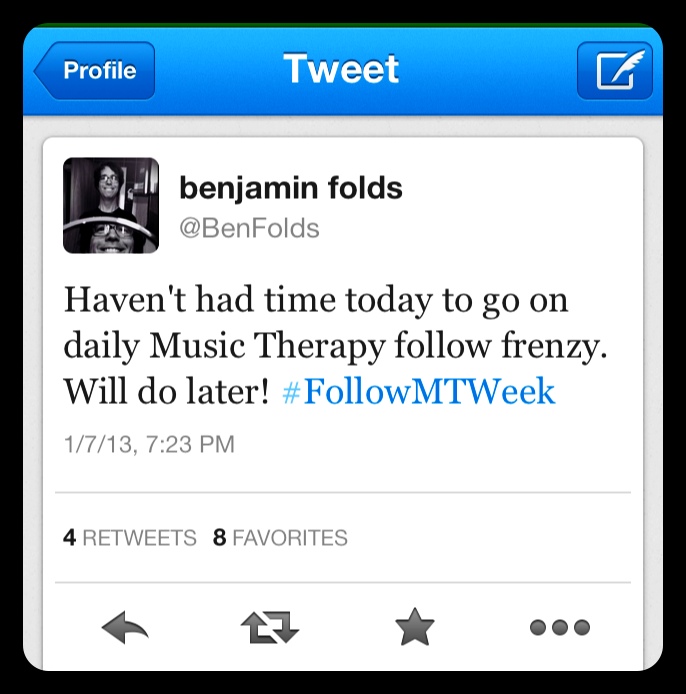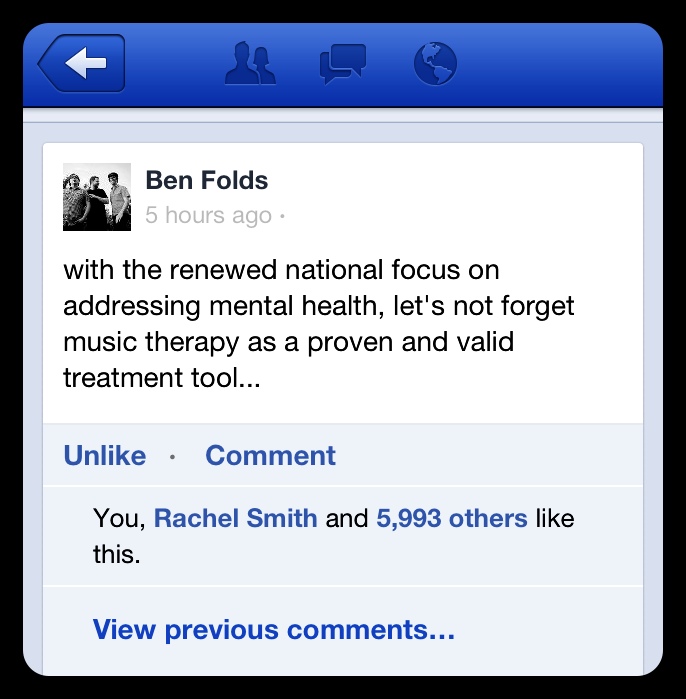 In addition, there has been more interest in being involved in this project than even before! I have been getting questions and comments via email, Facebook, this blog, and Twitter daily from music therapists and non-music therapists asking how they can be involved on this project.
Do you want to be involved?
How You Can Get Involved in Music Therapy Social Media Advocacy Month
Are you on Twitter? Follow and RT posts under the #lovemusictherapy, #mtadvocacy, and #followmtweek hashtags.
Are you on Facebook? Share and comment on advocacy posts from the personal and business pages of the music therapists you know.
Are you a blogger? Are you interested in writing your own post for this project? Contact me and I will send you details.
Continue to read project-related posts shared by music therapy bloggers and podcasters. This page will be updated frequently with new posts.
MOST IMPORTANTLY…do you #lovemusictherapy? If so, please tell us why! What is your #lovemusictherapy story? Share it in the comments section below, on Facebook, or on Twitter (and use the #lovemusictherapy hashtag).