Welcome to my blog! This blog will be dedicated to providing insights, information, and life lessons learned from my personal experiences as a music therapist and a small business owner. I work hard to learn as much as possible in the areas of business, sales & marketing, music therapy, and neuroscience. I read books, listen to audiobooks & podcasts, and attend workshops & lectures.
I also love to teach. Although I guest lecture and present workshops and inservices, these opportunities are few and far between. So, I thought, why not start a blog? This blog will provide a forum for me to share this information in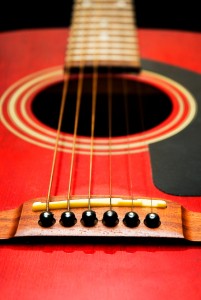 hopes that it will help you. My posts will primarily cover information about:
1. Music and the Brain. I am fascinated with how music affects our brain. This is not only a profess
ional necessity for me to understand, but also a personal interest. Posts under this category will cover information about music's effect on our brain, both from research and from my clinical observations.
2. Music Therapy. As a music therapist, I have the privilege to ob
serve powerful change in people, to witness the strength of the human spirit, and to witness the beauty of human connectedness. There are so many stories to share.
3. Small Business. I have no formal training in how to run a business, so try to learn as much as I can from books, podcasts, audiobooks, and lectures. The more I learn, the more I realize how important the information is; it's not just about business, but about life! Posts here will share some of these insights, but will also cover useful tips and information for the small business owner.
Although this blog is primarily geared towards music therapists, music therapy students, therapists/counselors, and small business owners, my hope is that the lessons and information will be applicable to everyone in some way.
Ideally, I would love to add posts once or twice a week. However, realistically, I am a part-time business owner and full-time mother of an infant and a toddler. So…I will likely be adding posts about twice a month. I thank you for reading what I have to share. Feel free to drop a comment any time!