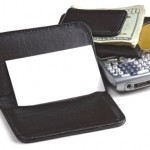 Starting a private practice can be difficult. Music therapists are not trained in how to start and maintain a business. There's a steep learning curve and it's easy to make mistakes along the way.
But luckily we can learn from others, hopefully avoiding some of the same mistakes they made.
That's where you come in. If you are in private practice, or have thought about starting your own private practice, this survey is for you. Please take a minute to answer these three short questions.
To thank you for your time and attention, here's a "quick tip" for you: if you have an iPhone, did you know that you can listen to your podcasts and audiobooks twice as quickly? In the right hand side about 2/3 of the way up your screen is a little white circle with "1x" written in the middle. Tap the circle to listen to the audio file twice as quickly ("2x" will appear) and tap again to listen half as quickly ("1/2x"). I love being able to zoom through my podcasts and audiobooks in half the time!
If you are on Facebook, why not consider becoming a fan of Neurosong? I send updates on new blog posts, plus links to articles and research that may interest you. Hope to see you there!