Sympathy – A relationship or an affinity between people or things in which whatever affects one correspondingly affects the other.
Empathy – Identification with and understanding of another's situation, feelings, and motives.
from The American Heritage College Dictionary (Yes, I looked it up the old-fashioned way)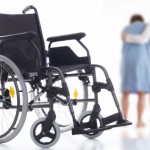 As a therapist, music or otherwise, it is important to be aware of the difference between sympathy and empathy. It's a subtle difference, but an important one nonetheless. Why? Because it profoundly affects how we approach and interact with our clients. We should always strive to empathize with our clients, but we should not sympathize with them. The only exception? If we have been through or are going through the same thing they are.
I was reminded of this when reading a post by a fellow music therapist, Daniel Tague, on his blog Music Makes Sense. This post introduced me to Carly, a 14-year-old girl with autism working to change the world's perception of being around someone with autism (you can find Carly's blog here or follow her on Twitter).
Carly is offers the world an insight into what life is like living with autism. Her blog can help the therapist, teacher, and others empathize with her label. It may help the professional approach and understand what their client is going through. But…it does not allow us to sympathize with her because we are not living her life.
I had to learn this lesson during my clinical training internship (all board-certified music therapists complete 1040 of clinical training before sitting for the national board certification exam). We facilitated a weekly substance abuse group at a 28-day treatment program. Participants in the group ranged in age from 18-75, male and female alike and from variety of socio-economic classes. I remember a particular session where a male client, a couple years older than me, opened up about the abandonment he felt and the dark places he went before reaching for the bottle. I started crying. I "felt" his pain.
After the session, a more experienced (and wiser) music therapy intern talked to me about my reaction. She helped me realize that I could never truly feel his pain (e.g. sympathize) because I have not experienced the darkness and addiction he is experiencing. But I can empathize. I can identify with him as a fellow human being with feelings and challenges. My feelings and challenges are just different than his.
Similarly, I can never sympathize with Carly. I do not have autism, nor do I have a loved one living with autism. But I can empathize with her. I can read her blog and try to have a better understanding of her experiences. I can apply this understanding when I work with my clients labeled with autism. Hopefully this will make me a better therapist for them.
Thank you, Daniel and Carly, for reminding me of this important lesson.