It's March 25th and time to say: Happy Birthday to the Queen of Soul! Aretha Franklin has been an integral part of our music history since the 1960s. She continues to remain current, having sung at the inauguration of our 44th President, Barack Obama (and who can forget that FABULOUS hat!)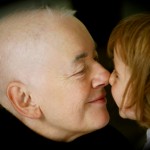 But I'm not here to talk about Aretha – I'm here to talk about the title of one of her first hits "Respect." What is respect? The word has many meanings, but the one I am talking about is respect for differences.
Some differences are readily apparent. You may see an adult in a wheelchair or a child with CP (cerebral palsy). But most differences are not noticeable. Consider:
The middle-aged woman sitting in the handicap seat on the bus. She looks fine and healthy and people are staring, wondering "Why is she sitting there?" What you don't see, what you cannot see, is that she is incredibly weak, that chemotherapy has left her fatigued and nauseated. This actually happened to a patient of mine.
As humans, we approach and perceive the world from our own experiences, biases, and expectations. This is normal. But we must take care to not assume anything. Be aware of your biases, your judgments, on other people. Don't assume anything. Take care to respect individuals for their unique strengths, needs, and differences, seen or unseen.
Not to be too cliche, but our individual differences are what make this world a colorful place. Be aware of our differences. Respect our differences.
The woman in the handicap seat thanks you.