I'm excited to share with you these wonderful Maven sponsors. They're an impressive bunch and I'm honored that they've chosen to sponsor and support this blog. So please…if you haven't had the chance to check them out, do!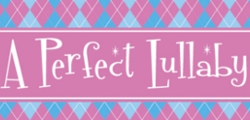 Developed by music therapist–and fellow Iowa alum–Matt Logan, the
A Perfect Lullaby
CD takes all the work from you and gives you the "best of the best" lullabies for you and your baby. As an added bonus, subscribe to their blog for tips on when to use lullabies, strategies for building a better bond with your baby, and other CD recommendations.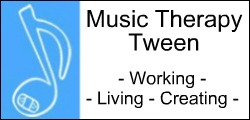 Michelle Erfurt from the
Music Therapy Tween
continues to share useful information for music therapy students, interns, and professionals alike. She is hard of work expanding her
boom tote business
and occasionally guests posts on her husbands blog, the
Restless Urbanist
.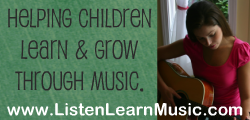 Rachel Rambach runs the popular
Listen and Learn
blog. Rachel is a board-certified music therapist, a singer/songwriter, a blogger, a social media and technology enthusiast, and an educator–and you can find a little of all of that on her blog. Rachel continues to share valuable children's songs, ideas, and tips for her music therapy and music education readers.
The Musical Autist is the brain-child of music teacher and soon-to-be-music-therapist CJ Shiloh. The blog is dedicated to celebrating neurodiversity and believes in equal access to the fine arts. This is readily seen with CJs innovative Sensory-Friendly Concert series, which according to her blog "…are free, live music settings which promote appreciation of the fine arts, while including those with disabilities who may not be able to sit still in a socially traditional concert venue."
Would YOU like to become a Maven sponsor and be seen by thousands of readers every month? Learn how here!