It's been a good year for the Colorado State University Band program! First, the marching band receives national recognition, now the wind ensemble is being honored through it's conductor, Dr. J. Steven Moore (who, yes, hap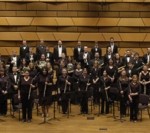 pens to be my husband – thanks for letting me brag!) being inducted into the American Bandmasters Association.
To read more about it, click here.