Developing a new program is not easy. No matter how many times you start new programs, no matter how much you plan, no matter how prepared you feel…there will always be bumps in the road.
I'm now in the middle of getting a new music therapy program implemented. It's not an entirely new program. If you remember from this article last fall, my first client, the Namaqua Center closed it's residential treatment program. But Namaqua is part of a larger mental health agency. And there's money still available to fund my services. So…we're working to develop a new music therapy program within the larger agency.
So for the past 3 months I've been helping to get this new program implemented. It's a lot of work and has it's challenges. There are new people to work with, new facilities to use, new systems to implement.
The program is still in development. But there are things I try to remember to help with the process. I'd imagine they would generalize to other "program development" situations as well.
These 4 ideas will get you on the right track when developing your new program: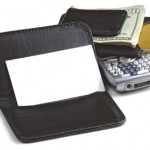 Establish Lines of Communication. Growing up, the idea that "Communication is Key" was pounded into my head. It was one of the phrases mom would say that would make you groan…remember those? But those phrases that made you groan as a kid are some of the most important ones to remember as an adult. Developing a new program involves some major communication for everyone involved. You need to communicate with your boss/supervisor, your co-worker, and, in my case, other therapists and parents. Sometimes it involves meetings, other times phones calls and emails, and sometimes through flyers and memos. It's like our digestive system. When everything's flowing smoothly and consistently, your body's happy. But once that flow is impeded (for any reason), your uncomfortable and in pain. Same with communication. If you keep those lines of communication open, flowing, and consistent, people will be happy.
Create Systems and Processes. Some of the major questions that had to be addressed with our new program included: How are we going to get referrals? How are we going to document progress? How are the other therapist and I going to co-facilitate the sessions? The answers to these questions involved setting up a process, or system, for making sure these tasks get done. What are the steps you need to have lined up for that action to occur? What paperwork to you need to develop to help facilitate the process? The more you can think through and develop these processes BEFORE your new program start, the easier it will be for you.
Expect Mistakes. Adapt Accordingly. Mistakes are going to happen. It's okay. If you keep that in mind, and are willing to adapt and change as needed, you'll save yourself a lot of stress. When we set the schedule for these new groups, we thought "Perfect! First group at 3pm. Second group at 4pm. That works with a school schedule, right?" Wrong. Turns out only 1 family could make the 3pm group and the other 6 families could make the 4pm group. Mistake on our part, which we correct in two ways: 1) we consolidated both groups to 4pm and 2) for the next series of groups, we'll have a 4pm and a 5pm group. No matter how much you plan and think through the implementation, it won't go perfectly. Expect that. Be flexible. Adapt accordingly.
Give Yourself a Break. Ultimately, no matter how much you plan and prepare, things won't always go quite right. Give yourself a break. It's a bit scary to get new projects going. It's easy to feel down when things don't go quite right. Starting new programs is difficult. Do the best you can, keep trucking through, and eventually you'll have a program that practically runs on it's own.
If you have any other suggestions for kicking off new program, share it with other readers! Leave a comment below describing what's helped you before.