So, you interested in music therapy? Think you have what it takes?
A music therapist's training is fairly unique as it incorporates coursework in music (obviously!), psychology and therapy, anatomy and physiology, the biological, social and behavioral sciences, and disabilities. I like to say that, as a music therapist, I am a musician, scientist, and therapist rolled up in one.
Currently, there are over 70 colleges and universities in the states (and one in Canada) where you can receive music therapy training. Of those, over 30 also offer graduate music therapy programs.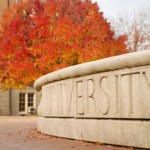 Music Therapy Training
If you are being trained as a music therapist, you must first finish your basic collegiate coursework. Following that, you complete a six month clinical training internship at an approved training site. Finish your internship and you can sit for the national board certification exam administered by the Certification Board for Music Therapists. Pass the exam and you are now a board certified music therapist, or "MT-BC."
Types of Music Therapy Degrees
At the collegiate level, there are a couple of different types of program options available:
Bachelor: This is your most basic training, often combining music therapy coursework with basic education classes (e.g. english, math, etc.).
Equivalency: For students who have a Bachelor's degree but want the music therapy training. Students in an equivalency program will only take classes they need to meet music therapy education requirements.
Master's Equivalency: Students in this program have a Bachelor's degree but are not yet music therapists. In this program they will take graduate coursework on top of the music therapy training requirements. They will still need to complete an internship and, depending on the university, may or may not need a thesis. Graduates of a Master's equivalency program may have an MM, MA, or MME degree (some colleges incorporate music therapy into their music education programs).
Masters: The board-certified music therapist will be enrolled in this program. Simple, straight-forward graduate school. These programs offer the same degree options listed in #3.
Doctorale: There are a small handful of schools that offer music therapy specific doctorale programs…but not many. However, music therapists have other options, the most common being a philosophy doctorate (PhD). Other music therapy "doctors" have earned an education (EdD) or a psychology doctorate (PsyD).
And that's it. For more information about music therapy training, visit the American Music Therapy Association or the Certification Board for Music Therapists websites.